riton34140
 Utilisateurs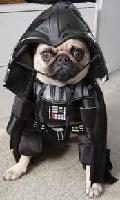 Offline



 Joined: 27 Jan 2011
 Posts: 1,900
 

Localisation: 34140
 Posted: Wed 29 Nov - 16:13 (2017)

 

   Post subject: Marvel, un peu, beaucoup, passionnément, trop !

---

encore une nouvelle série marvel qui commence...

apres "the gifted", "inhumans", "agents of the shield" voilà "Runaway" !

comme je suis curieux, je vais regarder le pilote...
_________________
Le chapitre 14, Section 1211 du Code Pénal Américain rend illégal pour les citoyens américains d'avoir tout contact avec des extraterrestres.